Jason Koger
Why just survive when you can thrive?
View all 2019 speakers
In March of 2008, Jason was electrocuted and in order to save his life he had both hands amputated. The questions he asked himself were, "How do I live without hands? How do I provide for my family and how do you continue to live the same life as you did once before?" He became the first bilateral arm amputee with bionic hands in the world. He has an attitude of never giving up and showing others that anything is possible.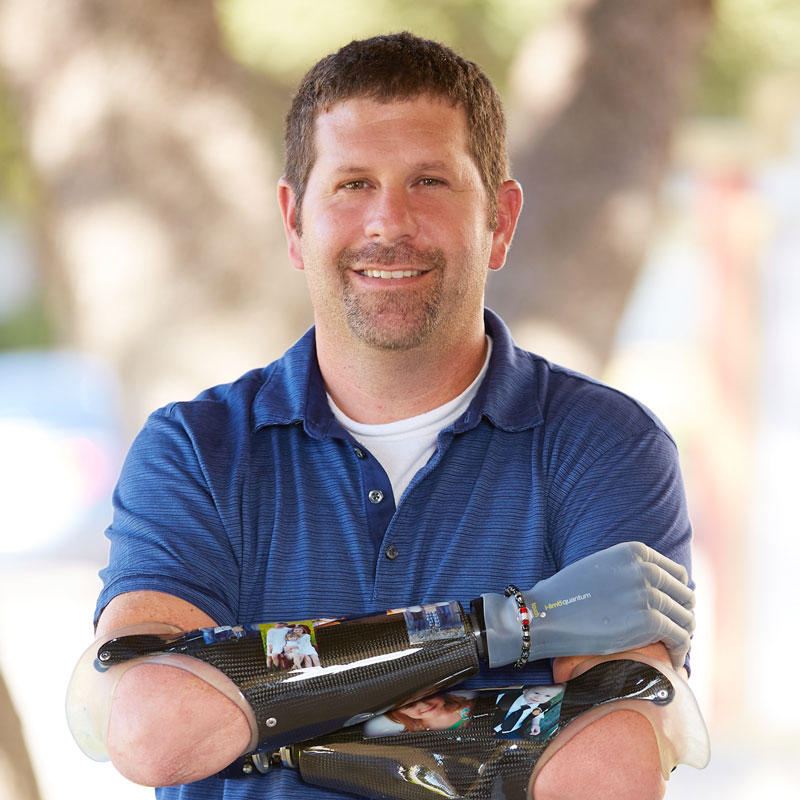 Jason Koger
Jason Koger became the first bilateral arm amputee to be fitted with the first multi-articulating bionic hands in the world after losing both of his hands in a traumatic ATV accident in 2008. Today he encourages us to live a life without limitations and how we should move forward with our lives and use what is given to us in a positive way.
When Jason is not at home helping his wife Jenny with their three children (Billie Grace, 13; Cambell, 11; Axell, 8), he is traveling the country sharing his message of overcoming obstacles or working as an ambassador for the manufacturer of his hands Ossur and sockets by Arm Dynamics.
With a positive attitude and welcoming personality Jason has had the opportunity to appear on Hawaii 5-0, Apples 30th birthday commercial, Manifesto, Skullbkund TV, Addicted to the Outdoors, Dr. Gupta, CNN, Dirt Road Outdoors, Free State of Jones and many other TV appearances. He has also appeared in written articles across the country.
Jason has reached goals that have never been reached before. He became the first bilateral arm amputee to harvest a bear with a crossbow and has harvested the biggest whitetail in the state of Kentucky as a bilateral arm amputee with a crossbow. Jason also started an event called Handing Back that has brought in celebrities to his hometown of Owensboro, Kentucky, raising over $30,000 to give back to a community that gave him so much. He is also currently working on his first book and received American Red Cross hero of the year and role model of the year awards.
Nobody knows what is next for Jason but whatever doors open he will give the glory to God and will grab the opportunity with both bionic hands and take it to the next level.